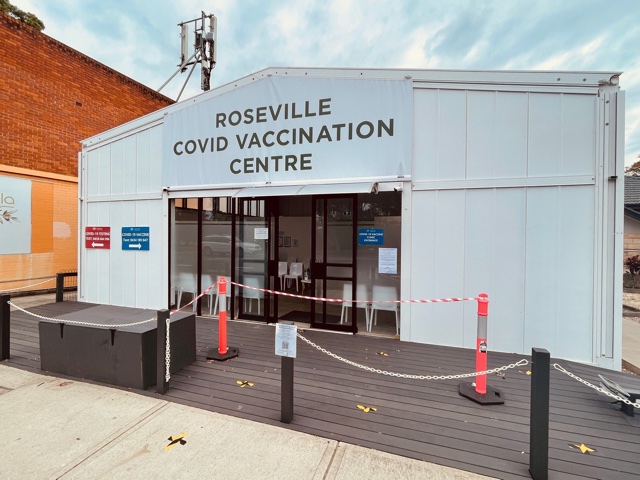 132 Pacific Highway Roseville – Front White Building
---
This Vaccine Clinic is temporarily closed and will re-open on 1/2/2022. Online bookings will commence on 28/1/2022. We will be providing Moderna & Pfizer vaccinations to all including children.
HOURS:
Monday – Friday: TBC
By Online Appointment ONLY
Please make your online booking carefully as there will be NO cancellations or changes allowed.
Please complete ALL forms with the same First and Last names.
TEXT: 0434 189 047 – please read the website information carefully including the FAQs.
If your query is about booking appointments or is answered in the FAQs, we will not respond.
We do not confirm appointment bookings via text message. If you have booked correctly online with your correct email details you will immediately receive an email confirmation. Please check your junk mail if you have not received it.
Commonly asked questions and
other general information
Feeling sick? GET TESTED at the
Roseville COVID-19 Testing Clinic
---
DO NOT ATTEND your appointment if:
you are unsure about having the vaccination and do NOT provide consent. Please review vaccine information online and/or discuss any questions with your GP.
you are feeling unwell with fever, cough, runny nose or other symptoms that could be from COVID-19
you are waiting for COVID-19 test results, or have tested positive for COVID-19
you are a close contact of someone with COVID-19, or
you are in quarantine
---
VACCINE INFORMATION:
Preparing & deciding on COVID-19 vaccination
After your Vaccine & information on Side-effects