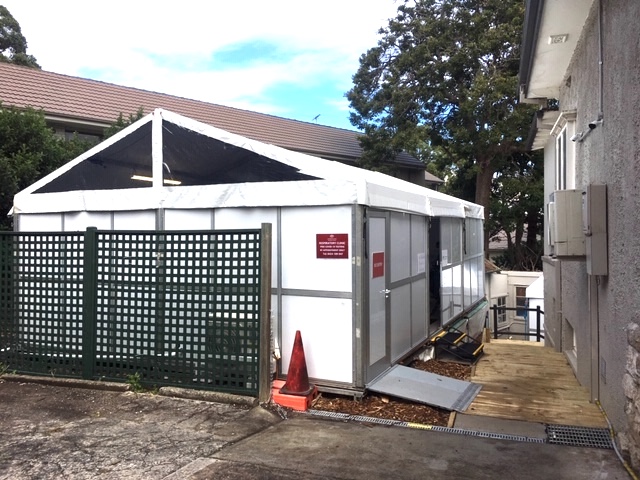 132B Pacific Highway Roseville – White Marquee down side lane-way
---
The Roseville COVID Vaccination Centre can now provide the Novavax Vaccine to adults aged 18+yo.
This clinic can provide Moderna & Pfizer vaccines to all adults including children 12+yo.
OPENING HOURS:
WED & FRID: 10am – 2pm
BOOKINGS by Appointment Only:
This Clinic will ONLY accept On-line Appointment booking – see links below:
More appointments released – same day bookings also available:
Online Appointment Booking Dates – 10 & 12 AUGUST
If this is your first visit to the Roseville COVID Vaccination Centre then you must complete the government form below with your official (medicare/passport) name only ONCE.
First Visit – Roseville Vaccine Clinic Registration Form
Please complete all forms with the same First and Last names exactly as it appears on your Medicare Card / 'MyGov Account'. This is very important to receive digital proof of your vaccination.
---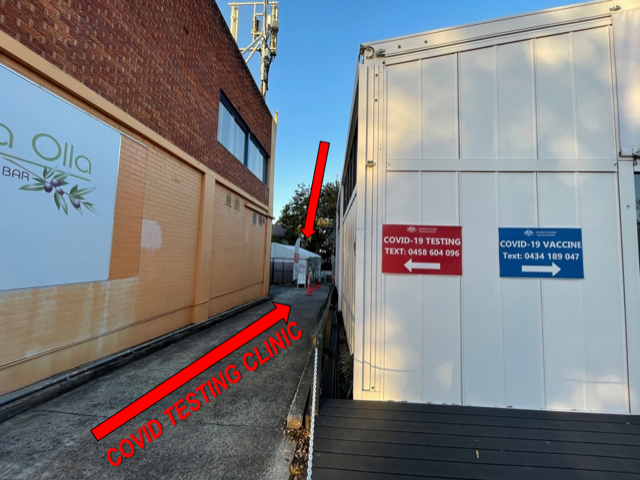 Walk down the laneway to the Vaccine Clinic.
PROOF OF VACCINATION
Following your vaccination the nurse will upload your vaccination status to the Australian Immunisation Registry (AIR). Please allow 1-2 days for your vaccination to be registered with the AIR. You can get proof of your vaccination via the following website [Link].
---
DO NOT ATTEND your appointment if:
you are unsure about having the vaccination and do NOT provide consent. Please review vaccine information online and/or discuss any questions with your GP.
you are feeling unwell with fever, cough, runny nose or other symptoms that could be from COVID-19. Please get tested before coming to the Vaccine Clinic
you are waiting for COVID-19 test results, or have tested positive for COVID-19
you are a close contact of someone with COVID-19, or
you are in quarantine
---
VACCINE INFORMATION:
Australian Government Department of Health – COVID-19 Vaccination Information – see website
United States Centers for Disease Control and Prevention (CDC): www.cdc.gov/coronavirus/2019-ncov/vaccines/index.html.
---